Our trip to the Mosque today. The children had such a fantastic time learning more about another culture and the volunteers were impressed with their knowledge and manners.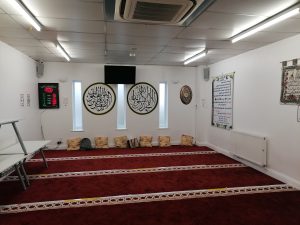 This is the smaller room where female Muslims pray. We found out about prayer times and the call to prayer.
Maria talked us through the Qu'ran. We asked questions such as: Does it have chapters like a bible has? Who wrote the Qu'ran? Why are there no pictures in the Qu'ran?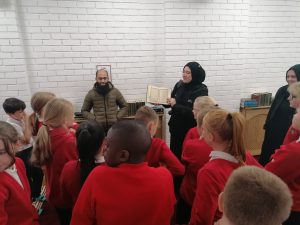 Maria explained how the Qu'ran is is written in Classical Arabic, it is recited from right to left.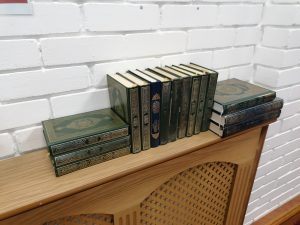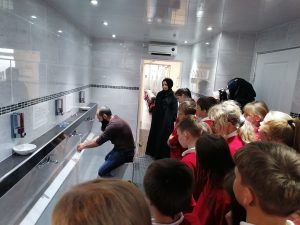 Wudhu is the ritual washing performed by Muslims before prayer. Muslims must be clean and wear good clothes before they present themselves before God. Muslims start in the name of God, and begin by washing the right, and then the left hand three times. The mouth, their face then each arm -starting with the right arm, the left arm and then the head.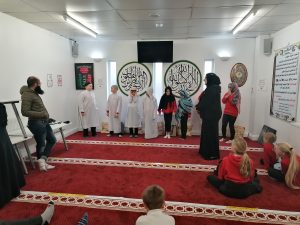 Some of our children tried on a Throbe and a Hijab. They were asked how they felt while wearning them. A throbe makes it easier to kneel and bow when in the prayer sequence as no skin will be exposed. For similar modesty reasons, a hijab is worn by female Muslims. The Qur'an instructs Muslim women and men to dress modestly.